Crazy Ridge Racer Unbounded Trailers Show City Editor And Dinosaurs.
Namco Bandai is only one week away from releasing the newest iteration to the Ridge Racer franchise. Ridge Racer Unbounded has a few key features that developer Bugbear would like you to know about. Their latest trailer goes over how the city editor works.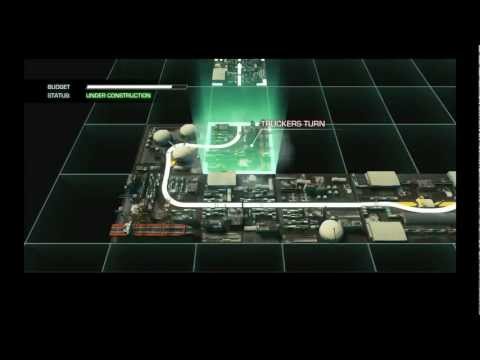 Creating custom tracks has 2 levels of depth, one being simple and the other being more elaborate. The simple editor creates a track from merely connecting district blocks together into one full lap. Each block represents a certain curve or turn and can be strung together simply by turning it in the appropriate direction.
The advanced editor however goes much deeper than that. The clip shows off just how extensive customization within these districts can go. From placing additional tiles or cars to placing loops or even barraging the world with dinosaurs; this editor has it all and makes Ridge Racer look like a Matchbox playing field.
The game's launch trailer is more focused on showing off just how destructive Ridge Racer Unbounded gets. It also subtly introduces the in-game interface by showing the company names and features in the landscapes. There's also mention of taking out gangs and dominating other cities, which would indicate some competition to be found within the title.
Ridge Racer Unbounded releases March 30, 2012 in Europe for PC, Playstation 3 and Xbox 360. It looks like arcade racing at its best. Let's hope it is.