Lego Marvel Super Heroes Full Voice Actor List Revealed
We have more Marvel news. After cruising through the entire DC Comics lore in Lego Batman 2, Warner Bros is currently preparing the release of Lego Marvel Super Heroes. Just like the previous few games, this adventure now comes with additional voice acting and has one very special guest: None other than Marvel icon Stan Lee himself will be a character in the game, voiced by his own person.
Over 100 characters will be seen in the game that spans through the comic book stable. Many of these come with some veteran voice actors attached. We'll give you a list of named actors below:
Laura Bailey
Dee Bradley Baker
Troy Baker
John Bentley
JB Blanc
Dave Boat
Steve Blum
Greg Cipes
Jeff Combs
John DiMaggio
Robin Atkin Downes
Clark Gregg
James Horan
Andrew Kishino
Phil LaMarr
Yuri Lowenthal
Danielle Nicolet
Nolan North
Adrian Pasdar
Roger Craig Smith
David Sobolov
Tara Strong
Fred Tatasciore
James Arnold Taylor
Kari Wahlgren
Travis Willingham
Surely, you'll recognize some of these names, like the omnipresent Steve Blum, Nolan North and Tara Strong. They're in everything. An additional trailer shows some of the bigger characters in the game, like The Hulk or Colossus.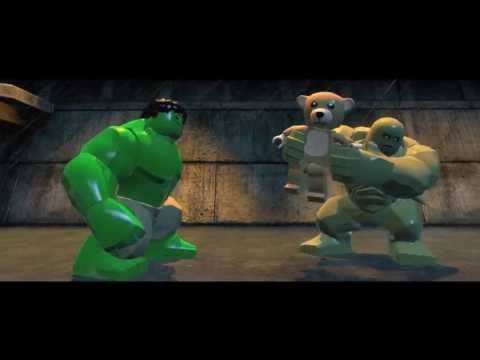 Lego Marvel Super Heroes will be out this fall for just about any platform, including next gen consoles.