One Piece: Pirate Warriors 2 Collector's Edition Interview Is Adorable
Namco Bandai released a video for One Piece: Pirate Warriors 2 that focuses on its Collector's Edition bonus. Buying this version of the PS3 exclusive adds a figurine of its main character called Luffy.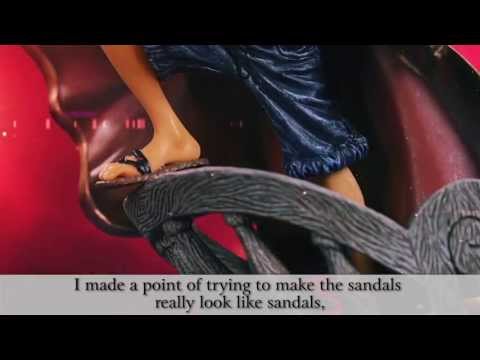 Instead of just focusing on the statuette itself, the clip sits down with its creator to find out his inspiration for the piece. It's actually quite endearing to find someone's spark for that inanimate object you'll receive. It turns out that the Luffy figurine was made due to the tragic earthquake that Japan suffered a while ago. The artist wanted to make something that would cheer people up and looked for a way to represent that with a figure, which led him to One Piece.
In an even more enthused plea, he mentions that he feels like he can create anything with clay, as an artist should. He wanted to place importance in the posture, more than the character itself. For instance, Luffy stands at the edge of a ship, on lookout, with a courageous forward pose. The clip further goes into detail by mentioning the addition of a cape, fine details in sandals and a bag on the character's back, which includes yummy meat on top.