Remove Blood From Brains With Zom-Be-Gone
If by now, you don't know that upcoming cheerleader zombie slayer game Lollipop Chainsaw is raunchy, you've been either living under a rock or you're as braindead as the undead in the game. The next infomercial mockup is bound to keep you from gaining any blood circulation to your brains; which will severely undermine your critical thinking.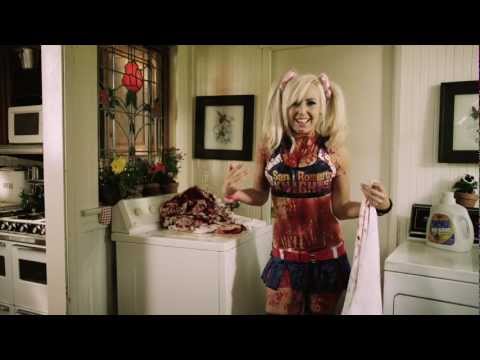 The video features the live version of protagonist Juliet Starling in a commercial for detergent Zom-Be-Gone. The starlet is portrayed by Jessica Nigri that won the contest to appear as Juliet's likeness in the campaign for the game. Some might know the professional cosplayer from her previous roles as sexy Pikachu, sexy Dovakhiin or sexy with anything she puts on. This clip is about Lollipop Chainsaw; we just wanted you to remember that. Think with your brains; your delicious brains.