THQ Adds Porn Stars In Saints Row 3 DLC
THQ is aware that sex sells. That's why Saints Row the Third recently launched additional DLC called the Penthouse Pack for 240 Microsoft Points on Xbox 360 or its money equivalent on Steam and Playstation 3.
The pack includes 4 Penthouse Pet of the Year girls that join the Saints gang and, as the press release states, "come" (with quotation marks) when you're fighting the evil syndicate. It's a metaphor for the female orgasm, just in case you weren't informed yet.
We can't show you any pictures of these lovely ladies in their line of business; believe me, I tried for the good part of half an hour to find one suitable photo. Luckily, THQ released a trailer that shows these sexy seductresses in action…in the game.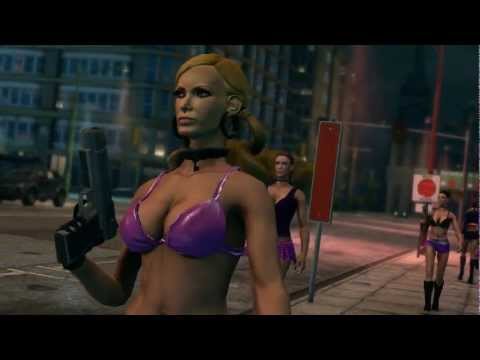 This isn't the first time THQ employs adult industry actresses. In the story, actress Sasha Grey portrays Viola DeWynter. She has starred in such classics as Ass Eaters Unanimous 19 and Grand Theft Anal 11.