Van Helsing Has A Mobile Shop With Breasts Called Katarina, Drops Xbox [Update]
Neocore Games, released a new video for The Incredible Adventures of Van Helsing. Quite the mouthful, the game takes a closer look at Van Helsing's companion Katarina.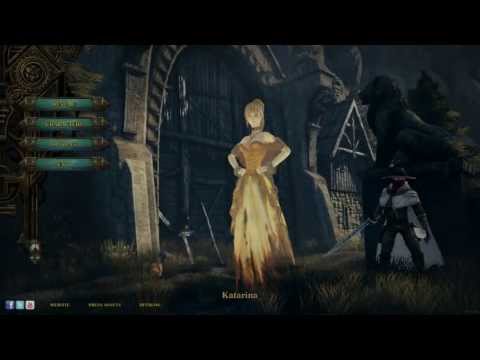 It starts with a quip about Katarina being there for the purpose of ghost boobs, as Van Helsing is struck with surprise that people want to know about her abilities. That's right, this lady is a spirit, but a handy one at least. In fact, this companion will receive similar traits to that of the main character. For instance, she'll be able to rack up experience and enhance her skill set. This allows her to do things like freeze enemies, combine powers with Van Helsing or even transform into a different shape altogether. Both melee strikes as ranged attacks are possible with the ghost.
When not active in combat, Katarina can be used as a mule, hoarding items and equipping some to her person. She's also an impromptu shop that can be sent off to buy and sell things for Van Helsing in his stead. She enjoys shopping because she's a girl. It's not supposed to be objectifying, but this write up sure makes it sound like it is. In short: Katarina is a pleasing form that can be used to perform menial tasks when desired. I'm sure the promotional pitch will be a little more flattering than that.
In related news, it seems press announcements omit the inclusion of an Xbox 360 release now, which changed from its initial announcement. Branding in videos have also been altered to only include PC and not Xbox 360. We can only conclude from this that The Incredible Adventures of Van Helsing will not come to consoles and is now a PC-only RPG. We've reached out to Neocore Games for comment, though with the weekend upon us, this may take a while.
Update: Orsolya Toth of Neocore Games responded with the following message: "[sic] The game is still scheduled for later this year for Xbox, so no worries

We started mentioning the Xbox in our latest press releases and videos because we're promoting the current pre-order campaign that is for PC only and we did'd want to confuse ppl with mentioning Xbox in there."