We Help You Decide Which Game To Pick Up Today
Today, March 5 of 2013, gamers are blessed with a multitude of high profile games and also some lower tier gems.  No matter what your personal gaming tastes are, there will be a choice available for you. To help you decide, we'll help you break it down just what games you need to keep on your radar.
Tomb Raider
This is probably the biggest title with the most accessibility. Unlike some of its peers today, Lara Croft's origin story can connect to a lot of gamers that can also recount playing one or more of her old titles. Square Enix pulled out all the stops to market this realistic reboot in likes of the Uncharted series. We've gotten our hands on it and from what we've witnessed so far it is leaps and bounds ahead of the old explorative title.
Get this game: definitely
SimCity
High profile title number two, this would be the most anticipated of all games, as its predecessors are now a distant memory of watered down times. Here as well, the reboot takes advantage of new technology to induce the most realistic and versatile title to date. It will even be part of official study material. In this internet age, the new SimCity also boasts new ways to play in multiplayer. However, be mindful that even the singleplayer will require a constant connection to the net to work. Some of you may not like that.
Get this game: yes
The Showdown Effect
If SimCity is too hot for your blood right now, then this PC game will tide you over for a very soft price. Don't expect it to be a smooth ride of just biding time until the next mayoral check comes in though. This online multiplayer game is all about action and pop culture references, each fired faster than the other. We had some time with this one, so you can read our thoughts here.
Get this game: yes
Dollar Dash
You can always use a good party title and Dollar Dash brings just that: a way for you to screw over your friends by blowing them up. A bunch of robbers compete against each other in silly levels with even wackier weapons. Whether the goal is to cash in or just battle, there will be explosions aplenty as players go head to head. It's an acquired taste, but perfect for couch potatoes.
Get this game: maybe
Castlevania: Lords of Shadow – Mirror of Fate
This ancient series is receiving a 3DS title that tries to marry the old with the new. Fans of the genre will recognize its tropes with whipping strikes and traditional platforming sections. However, our time with it has left us rather skeptical of just how well this merger of old and new go together. You can read our thoughts in our preview.
Get this game: wait it out
Naruto Powerful Shippuden
We don't know what to expect from a game that doesn't even get the name right on the box, but the anime series has not been known for being a breath of clean wind in its gaming iterations. Perhaps with so many titles being the same, this simplified side-scrolling game will bring something different. However, there's not much different to it other than its super deformed "chibi" style. If you're really aching for a new Naruto game and own a console, Naruto Shippuden: Ultimate Ninja Storm 3 also releases today.
Get this game: wait it out
MLB 13: The Show / MLB 2K13
It's baseball and there's a rather big production value behind it; that's unfortunately all we can say. If you're a fan, you'll probably want to jump on the latest iterations, as there aren't many great games that come out for this sport. You get a choice of two games even. We'd opt for The Show, but not everyone gets that choice.
Get this game: fan food
Mass Effect 3: Citadel DLC
Not necessarily a game in itself, but we trust a few of you will own the base game. In fact, we're pretty sure more than a few like playing the entire series. Thanks to EA, you'll be able to embark on one last adventure. Maybe you should go for it, if you can add another 15 bucks to your Mass Effect tab. There's even a dopey trailer to seal the deal.
Get this game: "fan" food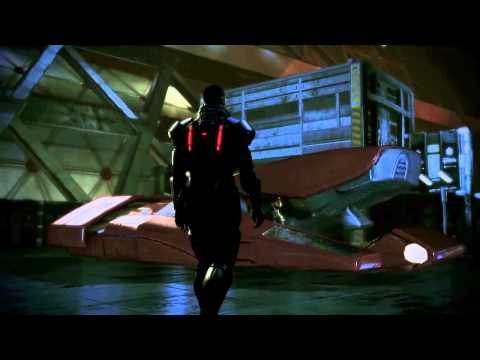 If none of that seems appealing to you, perhaps you'll be enticed by realistic war simulation game Arma III releasing an Alpha build on Steam today.
Please let us know which title you'll pick up today. Post pictures of your newest haul, let your inner fan shine and tell us what you think of the games.