Zod Injustice DLC Punches You In The Junk Soon
There is some new downloadable content (DLC) incoming for Injustice: Gods Among Us. In particular, the fighting game will receive Zod as their next playable character in the beginning of July. A gameplay trailer shows off the villain's moves.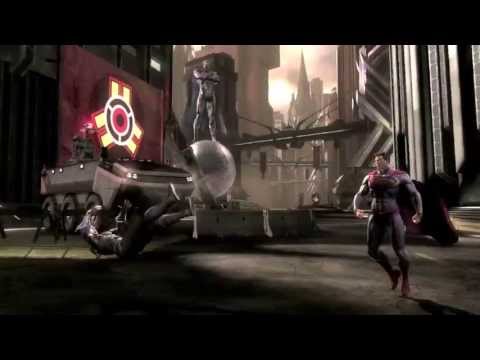 It seems that they're capturing his evil cockiness well, as Zod often keeps his hands casually rested behind his back. He's also sporting a fashionable striped beard, when he's not blasting Superman with his gun or using his powers to freeze or burn Clark. There's also a section where he starts punching the man of steel in his metal junk. That's not cool. His super move also destroys the moon, so that's probably why he's the most villainous of all villains. Zod is simply too cool for school.